Classic Watercolor Christmas Patterns Gift Tags Variety Set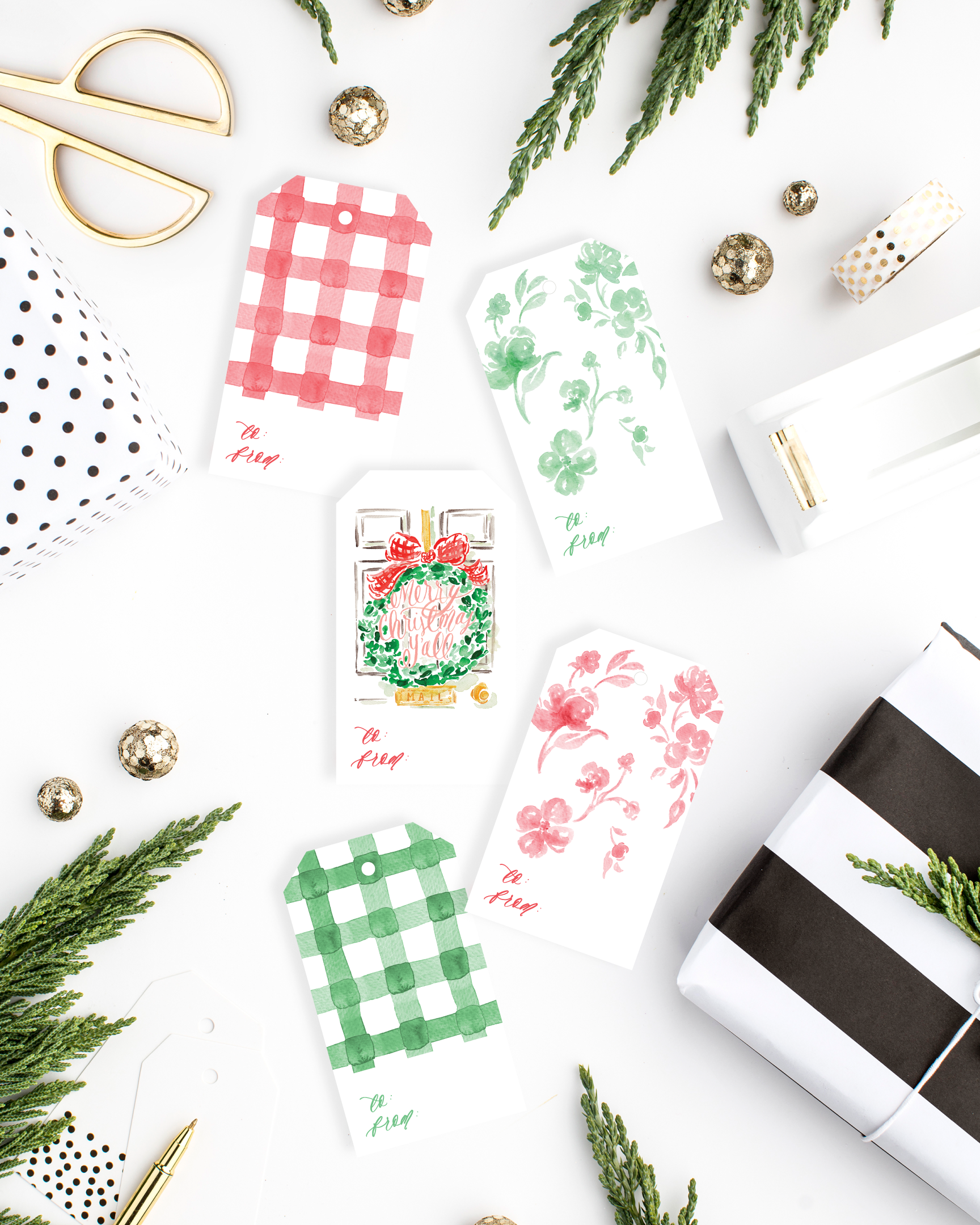 Classic Watercolor Christmas Patterns Gift Tags Variety Set
While the gifts you share with loved ones are oh so thoughtful and special, I truly believe they way in which you present your gifts to them should be equally fun and delightful! My hope with these little cuties is that they will delight your friends and family and bring them joy even before they open your darling gift!
This holiday gift tag set comes with two of each classic Christmas inspired designs, creating a set of ten gift tags! Each gift tag comes with a darling little white string, perfect and ready for gift wrapping!
PRODUCT DETAILS
Set of 10 gift tags - two of each design shown in the images
2"x3.5"
Brilliant white cotton paper
Packaged in a protective clear sleeve

SHIPPING & TURNAROUND TIME
Your beautiful gift tags are printed to order from my wonderful family-owned printing partners in Alabama, before arriving to my studio! Therefore, please allow 3-7 business days after your order is placed before your gift tags ship from my studio.
All orders are shipped with USPS Priority Mail, which on average takes 1-3 business days to arrive from my studio to your home, depending on the distance traveled. Please note that while I wish I could simply bring you your package over a cup of chai, the package is in the hands of the USPS ladies and gents after I ship it from my studio. SJM is not responsible for any delays, lost packages, or undeliverable packages once the package leaves the SJM Studio. Of course, I will do my best with what I can to help you if there are any problems with shipping!