SJM Art School Semester Bundle Gift Card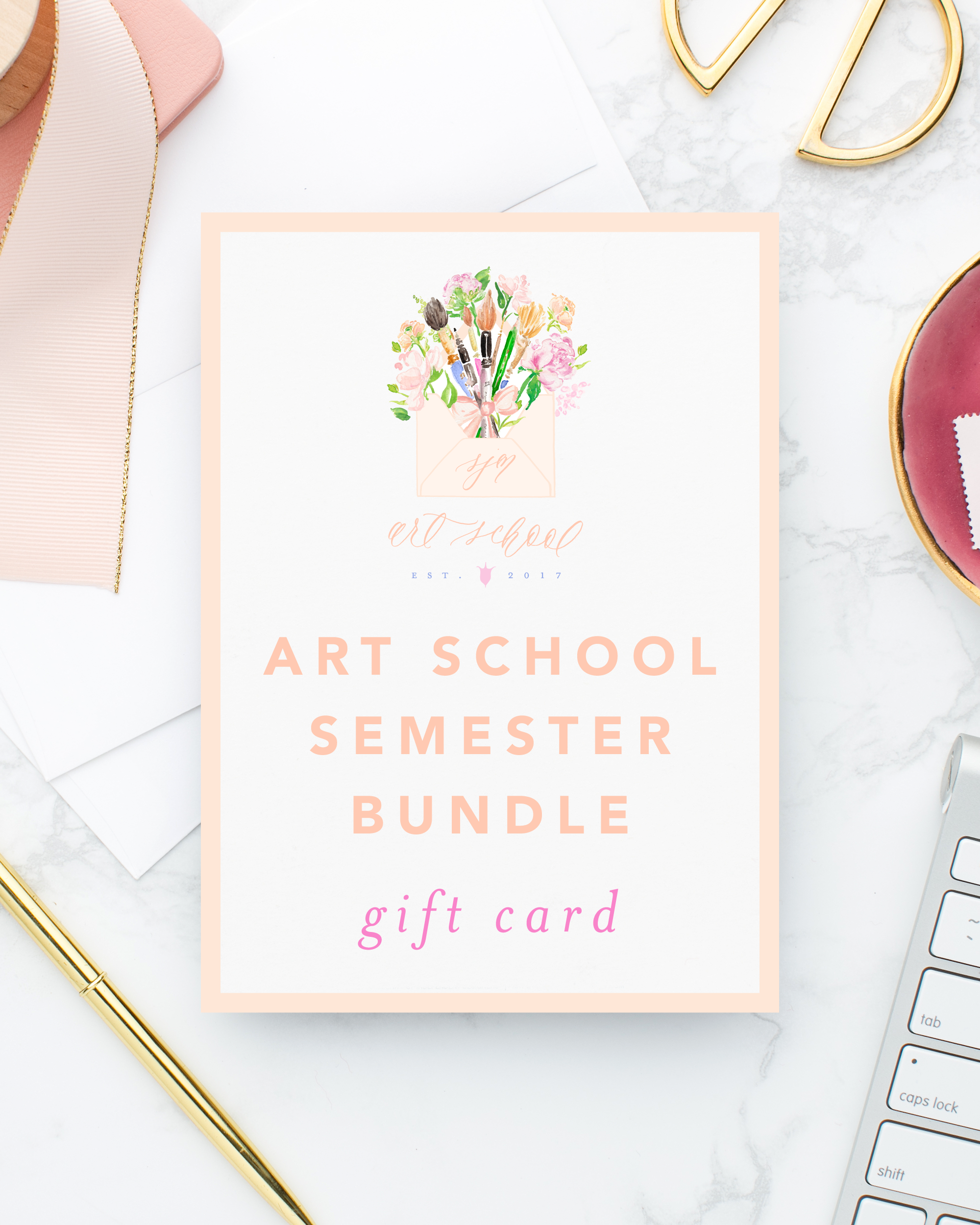 SJM Art School Semester Bundle Gift Card
Is there any gift better than the gift of education? I don't think so!
If you're still looking for the perfect holiday gift for your artistic friend, gifting them with the SJM Art School Semester Bundle of online watercolor and brush calligraphy courses will surely grant you the best-gift-of-the-year award!
The four online courses included in the Semester Bundle are:
Intro to Watercolor
Intro to Brush Calligraphy
Watercolor Florals
Digitizing Watercolors
HOW IT WORKS
1. Once you add this gift card to your cart, a form window will pop up. Simply enter the first and last name of the gift recipient, and you'll be all set to check out!
2. Upon checkout, you'll receive a heartfelt thank you note from me.
3. Then, within 24 business hours of your purchase, you'll receive an email from me with the digital gift card for your loved one. The gift card will contain their unique promo code to access the course for free, along with instructions about how to redeem it!
want to read more about the SJM Art School?
Need to make sure these online watercolor courses are the perfect one for your loved one?
You can click here to read more about the full SJM Art School Semester, to take a look at what is included in all four courses. Gift cards are available for all four courses individually, along with the full Semester Bundle gift card here!
Might I also Suggest...
Is this gift for your BFF? If you're looking to really make her excited about learning watercolor, complement this gift card with a couple of SJM Artist Shop Favorites! I'd recommend:
*Please note: all mug and pencil case orders must be placed by December 7 for guaranteed Christmas delivery! These also make wonderful year-round gifts!
Thank You!
Thank you again for encouraging artistic education through your gift!